MAKE YOR SPECIAL DAY MEMORABLE
The hotel is a perfect place to host business meetings, in-residence conferences and social get-togethers. Meeting & banquet space for up to 1000 people is backed by fully equipped business centre with state-of-the art board rooms.
Brijwasi Landís Inn also has beautifully lansdcaped gardens for large gatherings and social events. These gardens can accommodate gatherings of up to 5000 people.
PAVILION
Pavilion is a suitable place for various corporate get-togethers, engagement ceremonies, wedding parties, product launches, birthday parties and other special events.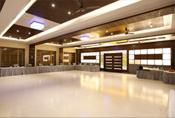 MANOR
The banquet is versatile to accommodate small to large events to suit all kinds of social functions, corporate parties, conference settings, business meetings etc.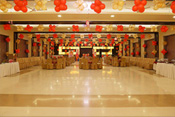 BALL ROOMS
For small gatherings, kitties and board meetings, our Ball Rooms are the best choice within the city. The uses are many and varied and hotel is happy to discuss every special need.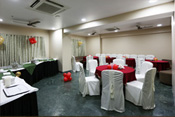 MEADOWS
Brijwasi Lands Inn Meadows invites you to experience an extended brilliance of the garden, multiple grand indoor and outdoor spaces attached with 10 exquisitely furnished rooms. The landscaped environment complemented with waterscapes and warm hospitality creates a perfect setting for your memorable moments.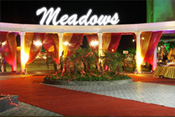 FLORA GARDENS
Flora Garden is the ultimate place to organize splendid celebrations like weddings & grand parties. Flora Garden has become the favorite destination in Mathura for the special day. The designer landscaping and customised setting suitably engage the senses.